About Me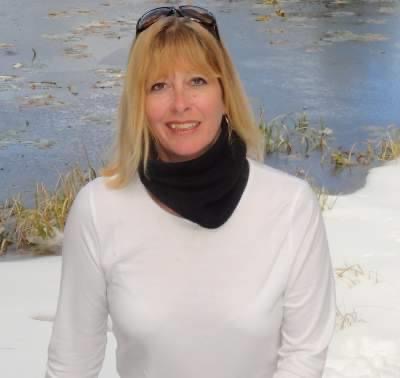 My name is Tracy Stengel, a freelance writer and editor with an English degree from the University of Toledo. My work can be found in many literary magazines and mainstream publications including The MacGuffin, Falling Star, NY Daily, The Startup, Writer's Cooperative and The Junction. As an editor, I specialize in fiction and memoir. I offer services to help authors navigate the journey to publication, beginning with crafting a killer query letter and synopsis. I also provide comprehensive editing on the manuscript. I look forward to seeing your project!
I Believe
Everyone has a story to tell.
Whether you are new to writing or a seasoned pro, everyone's story is important. I'm a freelance fiction editor because I believe literature enriches the lives of people across the globe. It expands our minds, fills our hearts and feeds our souls. It helps us understand others and be understood.
Everyone's story deserves to be heard.
My Mission
My aim is to help you achieve your dreams of being a published author while providing teaching moments to make your future writing more powerful.
---
Query Letters – $100
Query letters need to stand out to get the attention of an agent/publisher. When I am editing a query, it is a collaborative process that usually requires several revisions of the original draft. I will help you craft a query letter you are proud of and makes an agent/publisher sit up and take notice.
Synopsis – $100
A synopsis is just as important as the query letter. It will be a collaborative process that usually requires several revisions of the original draft. I will help you construct a synopsis that does your novel justice.
Manuscripts – $3.50/page
A page is defined as 12 pt. Times New Roman, double-spaced with one-inch margins. This is generally 250 words. For manuscripts, I prefer to start with the first three chapters or up to 50 pages. This allows you to review my suggestions and revise things further along in the manuscript, if needed. This is a comprehensive line-by-line edit, not just correcting spelling errors and grammar. I will fact check and point out areas where the storyline lags an, is disjointed or needs improvement.
Telephone Consultation
There may be times when you want to discuss the direction you want your project to take over the phone. We will schedule this in advance. I am available in all time zones. The fee is $1.00/minute, rounded to 10 minutes.
One-on-One Writing Workshops
I have several different options and price plans to fit your individual needs. Contact me to discuss customizing a workshop just for you!
Contact Me
If you are interested in any of my services, I'd love to hear from you.
Email me at: tstengelsmith (at sign) aol (dot com)
Please put "Query help" or "Editing services" in the subject line.
I look forward to working with you!